In case of loss or misplacement of Aadhaar card, you can download an e-Aadhaar Card or you can apply for PVC card online. e-Aadhaar is an electronic version of Aadhaar card can be downloaded online on submitting individual's Aadhaar or the enrollment ID. This version is as valid as the physical card. The e-Aadhaar card has the same card number and other details as the original card ..
If you would like to download this e-Aadhaar then you can follow below given steps.
1 Visit official website
To download an e-Aadhaar you need to first visit official site of Aadhaar and then you need to visit Download Aadhaar page.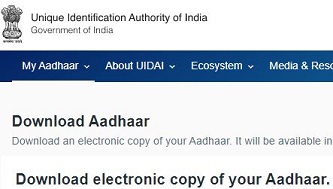 2 Enter Aadhaar number
Now you need to enter your Aadhaar number if you don't have your Aadhaar number then you need to enter the Enrollment ID(that you have received at the time of enrolling for Aadhaar) or you can download e-Aadhaar by entering virtual ID(if you have generated Virtual ID).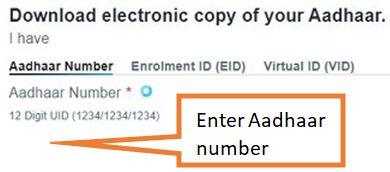 3 Enter captcha
Now enter captcha code that is showing in the image if you are unable to read the captcha then you can click on reload button to reload the captcha after that click on "Send OTP" button and if you have Time base one time password then you can click on "Enter a TOTP" button.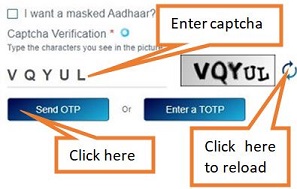 4 Enter OTP
You will receive an OTP on your Aadhaar linked mobile number please check the network connection and incoming validity.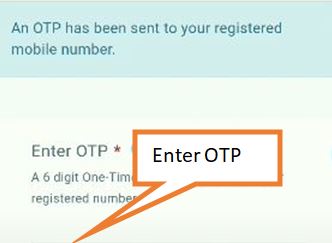 5 Click on "Yes"
Now you will be asked to participate in a quick survey which is mandatory in which you will be asked two simple question that you have to answer the first question will be "Do you know that you can order Reprint of Aadhaar letter from UIDAI website?" if you know that you can mark on "Yes" other wise you can mark on "No".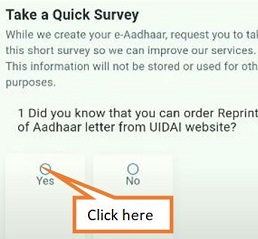 6 Click on "Verify and Download"
Now you need to answer the last question if you know the answer then give it after that click on verify and download.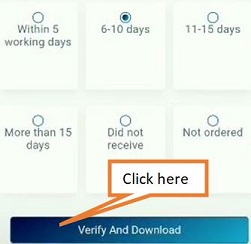 7 Enter Password
The e-Aadhaar is an password protected file to access it you need to enter the password and password of this file is first four letter in capital of your Name and your birth of year for example if a person has a name Rahul Roy and his date of birth is 5-may-1994 then the password will be "RAHU1994". After entering the password click on "OK". Here your e-Aadhaar is open and you can use it.